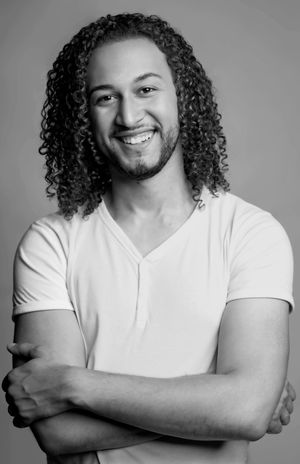 BIO
Ernesto Alcantara is a Bronx NY native, born to Dominican parents and raised in the Church. Having grown up in the heart of NY and being exposed to a melting pot of culture and expression, Ernesto's sound is uniquely eclectic. It's pop, fused with gospel, mixed with Afro-Caribbean elements, all executed with a Latin flare. It's a global sound to say the least. But most impactful of all is his heart for Jesus and his worshipful delivery.
Ernesto's debut single "Blown Away" is a fun, energetic and soulful experience that successfully embodies the essence of who Ernesto is and delivers a powerful message of hope. His desire is to give joy away and make hope accessible to people all over the globe. 
His musical journey started as a 7-year-old boy singing in His local church when his mother discovered his vocal abilities. He's had a microphone in his hand ever since. By age 14 he was traveling across the United States touring and recording professionally with the world-renown Boys Choir of Harlem. With BCH Ernesto was able to sing in world renown venues such as Madison Square Garden, Carnegie Hall, Rockefeller Center, Apollo theater, Orpheum Theater, Yankee Stadium, and even sang on "Wasted" by the Cartel and "Never Going to Break My Faith" from the "Bobby" soundtrack featuring Aretha Franklin and Mary J. Blidge. He went on to study at Nyack College where he earned a bachelor's degree in Pastoral Ministry and Cross-Cultural Studies as well as an Associates in Music. All the while, dreaming of the day he could create music that would unite people across the globe and give them access to joy, hope, and freedom in Christ. 
Leading faithfully as a Worship Pastor in the local church since 2012, Ernesto has led his creative teams through some major artistic undertakings. In 2020 during the Corona Virus world pandemic, he released a song and music video called "Sustainer" through Crossroads Church, where he currently serves. Sustainer hit the iTunes charts and blessed thousands of listeners who were in need of hope. 
Ernesto has also starred in a few faith-based films, including "One Cop's Journey" and "Chosen," alongside amazing actors such as Kevin Sorbo, Dean Cain, and Eddie McClintock. 
There is no doubt that Ernesto has a vibrant and dynamic ministry career ahead of him. He will certainly leave a memorable mark on countless lives and will continue to bless people with his undeniable talent and his infectious joy.